---
---
---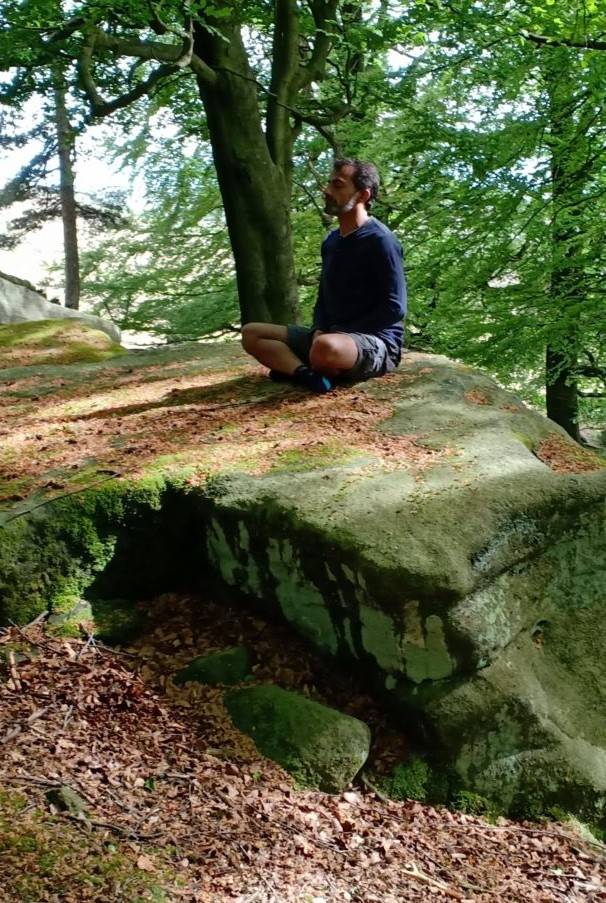 HOW DOES YOGA PROMOTE WELLBEING?
Yoga is not simply another physical exercise as portrayed nowadays in many places. Physical fitness can easily be achieved through workouts or similar activities. In fact, physical education is at an early age in school in various formats. But there is good reason that although yoga has not gained such exposure, it has been around for thousands of years. As the world becomes a smaller place because of technology, ease of travel and media coverage, yoga is coming back from being a local or esoteric practice in India which originated, housed and protected the science since its origin, to take centre stage because it offers much more than an exercise for the body armature.
Yoga is a scientific practice for holistic wellbeing. Both our yogic and meditation activities are designed to promote physical and psychological wellbeing. The classes are structured to help balance your emotions and energies through the 'reverse' control of the thought processes. This happens through the regulation of the nervous and hormonal/endocrine system by adopting certain postures and breathing techniques.
HIGHLIGHTS
• Yoga has been around for thousands of years
• Not simply another physical exercise
• Scientific process for holistic wellbeing
• Regulates endocrine and nervous systems
• Involves postures and breathing techniques
---
Arnab is an amazing teacher. Whether you are a beginner or an experienced yoga student, he has a gift of making everyone feel at ease. Arnab has a unique ability to nurture, motivate, and share his deep knowledge of yoga as a science and a philosophy. The classes are always enjoyable and provide an opportunity for personal and mental development. I always leave feeling calmer, relaxed and more in control of my life.
SHEILA, BUSINESS CONSULTANT, NINE ELMS, LONDON
Whilst trying to juggle life's ups and downs in this busy , hectic and digital time, I look forward to my weekly Yoga and Meditation Class, held at our local Community Centre. Not only do I always leave totally relaxed and refreshed, I also get to meet up with like minded people. My mind, body and soul are well fed! Arnab is a patient, open and caring teacher, explaining and demonstrating peace, calm and tranquility. These sessions have made me more aware and mindful of the Universe others AND myself physically, spiritually and mentally. Thank you Arnab. Keep up the great work. Namaste _()_
GLENIS SEARCHWELL, COMPANY SECRETARY
Arnab is a true yoga teacher who adopts the whole yoga philosophy. His teaching is excellent, brilliant for beginners like myself and delivered in a warm and friendly manner. I am very lucky to have Arnab as my Yoga teacher and would recommend his sessions to absolutely anyone who wants to take up Yoga.
JACK
---